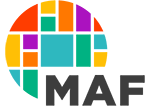 Resources Finder
Complete this form to add a resource to help individuals get connected to the support they need.
We ask that you submit one submission form for each resource your organization offers.
After you submit a resource, MAF will review the submission and send you a confirmation email once it has been successfully added to Resources Finder.
(*) Indicates required
About the Resource
Tell us about the resource you want to add
Eligibility Requirements
Your Contact Information
Please enter a valid phone number
Please enter a valid email address
Please enter a valid website